If your website was built before the year 2015, you may have noticed that it doesn't always adapt well to differing sized screens. How does it look on your phone? If there is a lot of pinching and zooming then there is a good chance that it was either designed to display correctly on a rotary phone or needs to be updated. The diagnosis: You probably have a fixed-width website.
The good news is: You are not alone. What was once a design format used to ensure a user's experience stayed the same, no matter which browser used, has been regulated to the same heap as 8-Track players and Gnathoscopes. The better news is, we aren't here to simply point out your techno-phobia, we have solutions!
As of 2016, ProDental Multimedia only designs responsive websites. These are interactive, responsive sites that do adapt to whatever sized screen your potential patients are viewing it on.  Are they mobile friendly?  You bet!  Are they exactly what your practice needs to be successful?  They sure are.  Can they come in different varieties?  Seems like a leading question…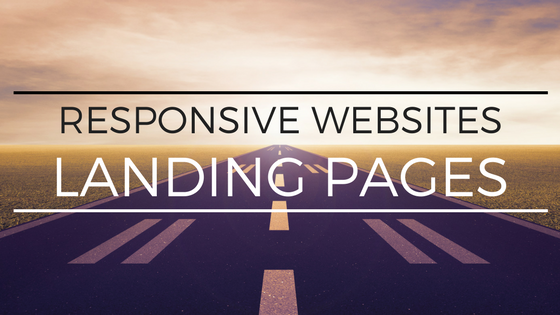 You have your custom built, responsive website that relates the story of your practice, provides patient education, can be used to make appointments, is mobile friendly and search engine optimized. What you really want now is to showcase a specific procedure or offer. While you could add some additional call-outs to your site, why mess with perfection? There is a better solution.
Like peanut butter to jelly, sugar to tooth-decay or rinsing to spitting, a landing page naturally pairs with a Pay-Per-Click search campaign. These are tailor-made websites designed to promote a special offer or focus attention on a specific procedure. You want more patients signing up for Invisalign? A landing page focusing on this product will help direct those potential patients to this service.  It will provide these patients easy access to information about how you can help, and provide you with the metrics to show the return on your investment.
By setting up a Paid Search campaign utilizing a Landing Page, when leads click on your ad about Invisalign, that is what they will get.  No distractions.  Sure, you took our advice and have a beautiful, custom, responsive website, but with a Landing Page showcasing this one specific topic, we're dialing these leads straight in to what they are looking for. What you're looking for.  It's another perfect pairing.
Unlike full websites that have navigation to include general patient information (i.e. About Us, Patient Forms, education, services, etc.), a landing page normally has 4-5 sections that are anchored from the top navigation on down. All your content is displayed on one page in a clear, concise format that is reflective of your campaign's specific goal.
And while these landing pages are designed with one specific product in mind, they are also designed with one specific goal: lead conversion. Your ad's "hot leads" want quick, digestible information that is hyper-relevant to their initial search. They shouldn't have to wade through numerous pages to find the Contact Us form to submit an appointment request, nor should they be distracted by unrelated content. No distractions from other products equals higher and faster buyer ratings. What the patient wants. What you want. It sounds like another perfect pairing.
But let's not get distracted solely by the quick conversions and the rapid return on investment. Landing pages still contain heaps of relevant content. Not every potential patient is singularly focused on achieving your dream of a quick conversion from lead to patient. Heightened interest in your practice's services does not necessarily mean a lack of interest in who you are. There are future patients out there that still want to get to know you a bit better.
A well-made landing page, while showcasing your product and facilitating easy access to it, should also display a bit of what makes your practice unique. ProDental Multimedia designs landing pages to be the hyper-active little-brother of your practice's website. We take the overall feel and design and distill that into a smaller, more purpose driven vessel. You will still find dentists' bio's, pictures of staff and other information that makes your practice unique, but remember, you have a site for that. Where your website is your digital storefront, a landing page is the big neon sign overlooking the highway, calling attention to itself and you.
What are the key components of an effective landing page?
    A Clear Callout: One that mirrors the goal of your campaign.
    An Intake Form: Name, email, and phone number are all you need.
    Relevant, Digestible Content: Concise and on-point information relevant to the campaign.
    An Informative Video: A quick patient testimonial or 30-second description of the procedure.
    Information about the Practice and/or Doctor: These leads want to know a little bit about the practice, too.
    Lifestyle Images: Choose images that reflect your town, common hobbies of your patients, or the current time of year.
Another salient point: A landing page is its own site. In addition to be the pipeline used to funnel leads to your practice, by their very nature, landing pages rank high in organic search results.  And a well-made, well designed landing page? Google rewards high-quality campaigns with a higher average ad position and a lower cost-per-click! With a dedicated, relevant landing page, your campaign's Quality Score (A value that takes into account your ad's click-through-rate, ad relevancy, keywords, budget, landing page quality, account history, and overall ad performance) will shine. Save money and make more patients.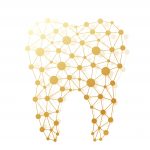 To summarize, a landing page is a unique, targeted one-page website that is designed to convert your leads into patients. They are used alongside online advertising campaigns such as your Pay-Per-Click search campaign or Facebook timeline ad. At ProDental, we believe a landing page is the soul behind your paid search campaign's return on investment.