If you visited your website today, would you be able to confidently say it accurately and effectively tells the story of what you do and who you are? Would an existing patient feel a sense of recognition and connection to the positive experiences they have had with you? Is your social media presence an engaging and informative one? Would patients be motivated to share a link to your website or your Facebook page with a family member or a friend? What would a prospective patient looking for a new dentist or a particular specialized treatment discover about you through your social media identity?  That's a lot to answer.  Take a few moments to think things over. While we wait, we'll introduce the topic.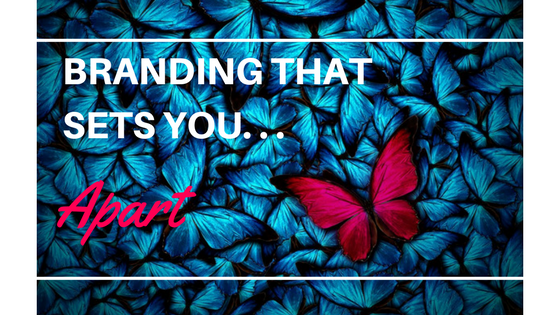 It is impossible to ignore the fact that a cookie cutter approach eliminates a huge opportunity to showcase your practice to both existing and prospective patients. When people see the same stock photographs and read the same generic content, everything else bright and unique about your practice fades. The lost opportunity to communicate and connect as a distinct business and not as part of an industry is immeasurable…
…except it's really not.  It's simple math and mainly subtraction.  And while your financial state may also be something that makes you unique, there is universality to the simple reality of: a lost patient equals lost revenue.
Investing some time and resources into brand development and the customization of your multimedia presence can have a huge impact on the value of your business and its ability to retain and attract patients.  Shake off the cocoon of the quick and easy.  Spread your wings and let your practice become the beautiful butterfly it was always meant to be.
What is Branding?
Branding is a fundamental way for companies of all sizes to build value in their product. A strong brand provides your business with value by operating as an experience, as opposed to just a trademark.  Whether you are a small, local practice or an international auto manufacturer, branding is how you get your current and future clients to associate your value with your service.
Branding goes far beyond a graphic component or a reputable logo – when you create your brand, you need to consider the entire patient encounter, including website, social media, and your employees. Essentially, your brand is the way your patient perceives you and the experience they have with your business. Branding promotes recognition, which is crucial as people have a tendency to do business with companies they are more familiar with. If your branding is recognizable and a consistently enjoyable experience, it will help patients feel more comfortable visiting your practice.
It is important to remember that your brand represents your company in every aspect, from your staff to your marketing materials. It helps you create a perspective of clarity and stay focused on your goals, mission, and vision as an organization. The full brand experience tells your patients about the kind of business that you are, which means you want to be telling the right story about your company.
Branding and Your Marketing Strategy
Brands act as a strategic guide to marketing efforts, which ends up saving your business time and money in the long run. Marketing is what you use to get your brand in front of potential patients.
One of the easiest ways to boost your branding is through online marketing – utilizing your website and social media platforms is the simplest way to show patients the voice of your company. A powerful brand is essential in generating referrals or viral traffic.  If you want people to recognize your practice and have an emotional connection to their experience with you, let them see the personality of your practice by utilizing the infinitely customizable opportunities found via online marketing.
In previous blogs, we've discussed ways to promote brand visibility through online marketing.  If you haven't read it, let me refer you back to the article about Remarketing.  Remarketing is one of the many methods to keep your practice top-of-mind online.   From running ads utilizing Google's Display network; building-up your social media presence and keeping it active and engaging; to creating an educational blog that also promotes your business (a personal favorite), branding can take many forms.  Developing and customizing your brand identity is the first step in an ongoing process of maximizing the impact of the comprehensive marketing strategy necessary to meet your practice growth goals in today's dental market.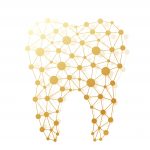 At ProDental Multimedia, we specialize in creating branding campaigns that run the whole spectrum of digital media to ensure our clients stand out from the crowd.  By using a mix of strategic display ads and a meaningful social media identity you too can craft a customized brand that builds and sustains the relationship you have with existing patients.  And by spreading your wings you can create one that is also highly attractive to new ones.