Four out of five dentists agree that your website is the one tool that will work for your business 24 hours a day, every day of the year. Your website isn't just your digital storefront, it can act as a salesperson, a content marketer, customer support, and coordinator. A well-designed website engages users, draws them in. It generates conversions and lets visitors know that your business commands respect.
And then there are the other websites and that 5th dentist.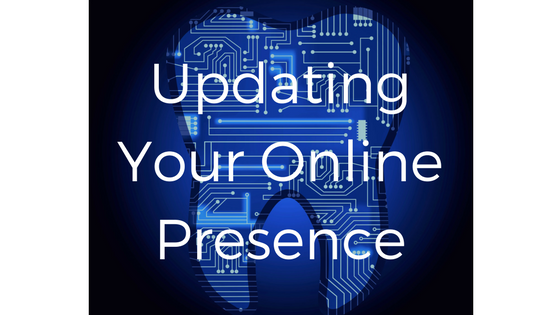 I'm sure in your travels through the internet you've come across one: the vacant, boarded up look of an outdated website. As website specialists and dental enthusiast ourselves, these ugly old things make us cringe for multiple reasons. A website that may have been top-notch just three years ago can have features that now look outdated, that don't provide accurate information, that aren't converting patients as well as current offerings, and (for older websites) could be turning away traffic to the competition.
An old website can hurt your business. Think of it as curb appeal for the modern age, but with higher informational expectations – after all, what other reason is there to visit a business' website than to access services or garner more information about those services? Despite the adage "don't judge a book by its cover", we all know the reality: We do judge a book by its cover…and we lie about flossing. According to a study by PEW Research Institute, 78% of consumers research a product or service online before deciding on their purchase.
Below are some surprising (or maybe not-so-surprising) ways that your website can impact consumer perception, and how it may be making your visitors perceive your business.
1. Inaccurate or Outdated Information Equals a Poor Customer Experience
Most brick-and-mortar shops excel at having signs that correctly display their business' name, advertisements that accurately list their street address and goods in the window that reflect what they actually sell. Shouldn't your website do the same? A website is an extension of your business – potential consumers visit your website with the sole intention of learning more about your services, philosophies, and how you can be accessed.
If the information provided on your website is inaccurate, consumers can take this as a reflection of poor customer service, incompetence or just outright laziness. Serious red flags in this area include incorrect addresses, phone numbers, outdated forms, listing employees that no longer work at your practice, and listing services that are inaccurate.
Outdated information on a website is simply not an option in today's technology driven world. Your users expect accuracy and ease of access to the information they need.
2. You Don't Want Your Business perceived as Complacent, Do You?
Having an outdated website can speak volumes, such as "I don't care to do more than the minimum" or "We just aren't successful enough to compete". It's harsh, but real examples of how outdated websites can impact consumer perceptions. If you think that just having a website is sufficient and disregard the user's experience, this can create assumptions that the business itself is managed similarly in practice.
According to one study, conducted by oneupweb, 76.5% of people state that their purchase decisions are impacted by a site looking 'credible and trustworthy', which was directly affiliated with having a clean and professional design.
3. Mobile Friendly is a Must!
Yes, even the medical field can be affected by trends and the perception of being hip or not being hip enough – especially in practices dependent on cosmetic surgeries. But let's remember, advancements in technology aren't simply trends, they are advancements. Much like fire and the wheel, mobile phone technology doesn't seem to be a passing craze.
If your site is ugly or just really outdated, chances are the millennial demographic (or any demographic, for that matter) sees this as an indication that the business is not with the times or lacks a good understanding of modern business practices. But then if they can not even access it from a mobile device?  Yikes.  However, no access could be better than if they can access an outdated site that is nearly illegible without a lot of pinching and zooming.
Traffic from mobile devices makes up more than 40% of the users of our websites. Not being mobile friendly or simply being inaccessible on a mobile device makes a business seem negligent towards a large chunk of their current clients. And for potential clients? Chances are you won't be getting feedback from them at all.
4. Your Business is a Winner!
People like winners. You know what The Little Engine that Could, George Washington and Rocky have in common? They believed in themselves, they worked hard and they were winners. Sure, technically Rocky lost his first fight, but he came back and won in Rocky II and by Rocky IV he was ending the Cold War. What I'm saying is: People are far more likely to support a business that believes in itself.
Business narcissism (without getting too carried away) is key – do you want good things for your practice? Does your practice deserve to be recognized as the best? Do you believe in your message and your brand? Sure you do! A beautiful, modern website is a way to prove to your potential clients and existing patients that you are willing to invest in what is best for your business. You believe in putting your best face forward. So, get your staff involved in updating and maintaining the website! Keep up to date on your social media postings. Write a blog! These actions showcase your determination to be the best.
5. First Impressions…
Let's tie the other 4 points together and wrap this up. You make sure your brick and mortar practice looks nice because a good first impression will lead to second impressions. Doesn't it seem reasonable that clients would expect a beautiful, modern, updated and user-friendly website as well? For a lot of folks, their online experience will be their first impression. Its common sense then to invest in your digital storefront like you would your physical storefront. It says that you care about what people think of your practice. That you're not complacent. That you believe in yourself!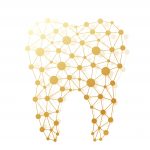 Call us biased (we live for beautiful website design!), but countless consumer studies show the above to be major factors in consumer perception and purchasing habits. ProDental Multimedia is one of the medical industry's leading website design and marketing companies – if your website is outdated, it may be time to give us a call.